A documentary short produced by Waterford Speedbowl historian Tom 'Sid' DiMaggio was shown at the inaugural Silk City Flick Fest in Manchester, CT this past weekend. The film, chronicling the championship contenders for the 2008 SK Modified Championship at the Waterford Speedbowl, was shot by DiMaggio's Vault Productions team over the course of one week leading up to the track's final event last October. DiMaggio edited the piece himself. It was submitted in a non-competitive category.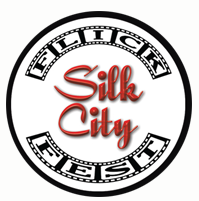 The film featured interviews with 7 SK Modified competitors including Tyler Chadwick, Ron Yuhas Jr, former champions Jeff Pearl & Ed Reed Jr and the contenders for the 2008 title Keith Rocco, Rob Janovic Jr and Dennis Gada. Gada would capture his record 7th career championship at the track. The film premiered at the Wateford Speedbowl's award banquet in January.
DiMaggio's team is returning this season to film the Finale Weekend event once again at Waterford. This time, they plan to chronical the championship battles in all 4 of the track's NASCAR divisions – SK Modifieds, Late Models, Street Stocks and Mini Stocks. It will once again premiere at the Speedbowl annual banquet.